ON LOCATION TOURS: A TWIST ON NYC SIGHTSEEING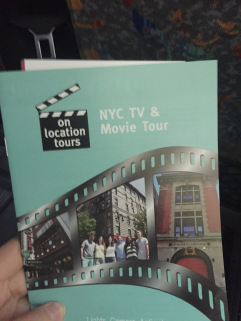 Last week I was lucky enough to spend my day of interning outside the office and on the NYC TV & Movie tour by On Location
Tours. This tour led me all around the city and highlighted the famous filming locations from movies and television shows. We started in a classic New York spot: Ellen's Stardust Diner. Among the mist and the clouds, I stood under the brightly lit sign and waited for my tour guide to arrive.
Roseanne, a spirited and funny professional actress, greeted our group. Along with Luis, our bus driver, we were quickly on the road to see the famous film sights of NYC. Roseanne is extremely knowledgeable about all movie trivia and facts of NYC, she used her talent and humor to make the tour even more entertaining.
I complied a list of my favorites sights:
Times Square
A never-ending, always crowded, tourist trap, every New Yorker knows to avoid when possible. However, it is a very popular spot for film. This was the first of many times Roseanne proved just how knowledgeable she is. It has been the setting of countless movies, but did you know the only movie where they completely shut down Times Square was Vanilla Sky with Tom Cruise? Since it caused so many traffic issues, the city no longer allows Time Square to be closed for filming. So, when they filmed Birdman (Michael Keaton, Emma Stone) they had to utilize the people already there as extras!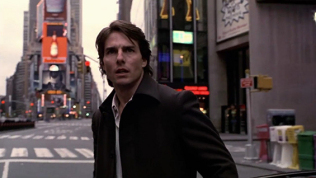 Tom Cruise in Vanilla Sky
The Plaza Hotel
One of my favorite childhood spots and the setting of some of my favorite movies like Eloise at the Plaza, Bride Wars, and Home Alone 2. Also, the Pulitzer fountain was inspiration for the fountain in the opening credits of Friends!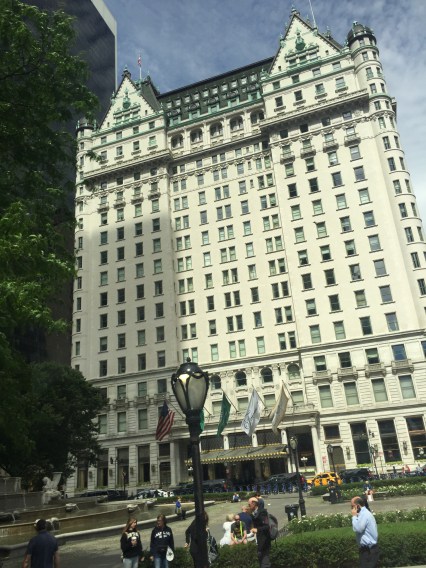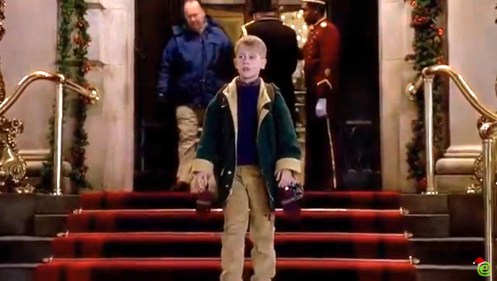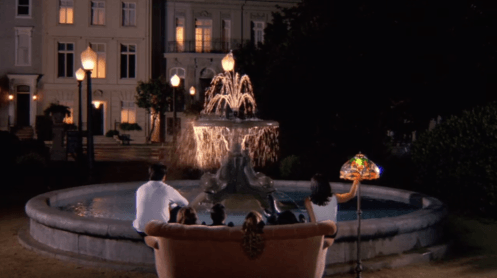 Rockefeller Center
Catch Liz Lemon (30 Rock) getting hot dog or try to spot a celebrity host from SNL, Rockefeller Plaza is where you can find the giant Christmas Tree, ice skating rink and your favorite morning talk shows.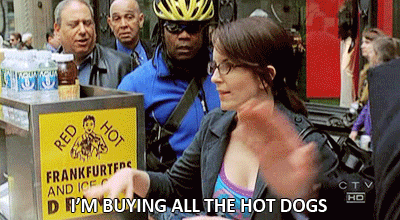 The New York Public Library
A beautiful spot on 5th Ave, surrounded by Bryant Park, where everyone took shelter in The Day After Tomorrow and where Jerry Seinfeld from Seinfeld had an overdue book from 1971!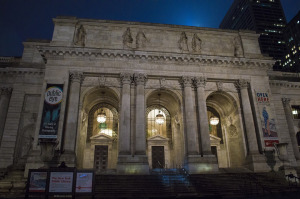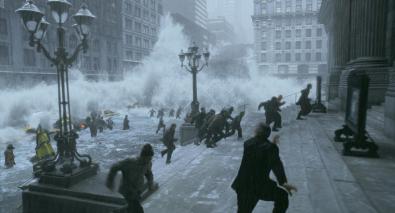 New York Public Library Steps in The Day After Tomorrow  Photo Credit
Washington Square Park
Also known as NYU's unofficial campus, Roseanne told us how while leading a tour last summer, she saw Ghostbusters 3 filming (and then even made it into the trailer!). Also a notable spot was Will Smith's townhouse in I Am Legend on Washington Square North.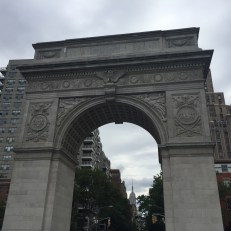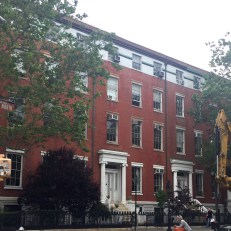 TriBeCa
The location of some of the most sought after real estate on the island (residents include Taylor Swift, Gwyneth Paltrow, Beyonce and Jay-Z) it also is the home to Hook and Ladder 8, the firehouse from the original Ghost Busters.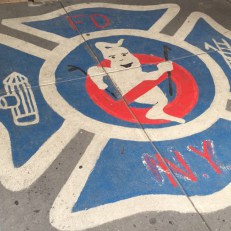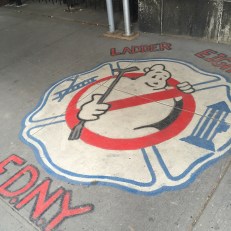 Monica's Apartment from Friends
One of my favorites of the whole tour, it was exciting to see the exterior of the apartment where we all wished we lived, and even better, the exterior of Ugly Naked Guy's apartment that is across the street!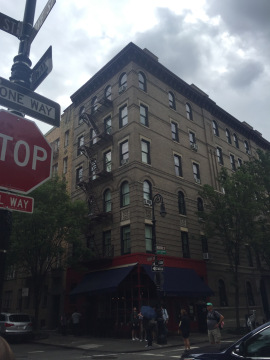 The Original Soup Nazi
NO SOUP FOR YOU! Based on this real life spot, Seinfeld's Soup Nazi is infamous for his crazy rules and precise ordering strategy.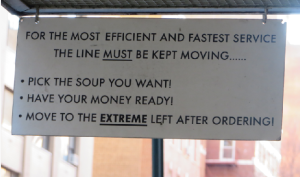 So, if you're like me, a movie connoisseur, Netflix binger, and someone who watched all 10 seasons of Friends in under 3 months, then this tour is definitely for you.
The NYC TV & Movie Tour runs every Wednesday at 10 a.m. They also offer a multitude of other themed tours including Gossip Girl, Real Housewives of New York, Sex and the City, and The Sopranos. Reserve a spot at onlocationtours.com
A big thanks to my amazing tour guide Roseanne and our bus driver Luis, who made this tour such a fun experience!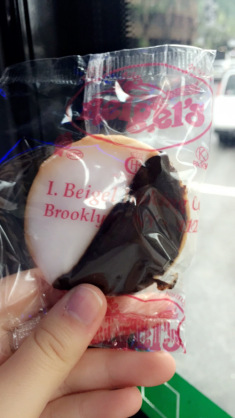 The tour ended with a sweet treat: NYC Classic Black & White Cookie