Discover resilience practical meditation tools face anxiety
Discover Resilience: Practical Meditation Tools to Face Anxiety
08-05-2020 12:00 PM - 08-05-2020 1:00 PM
Calling all meditators, curious beginners, and never-meditators!
About this Event
Please join us for this interactive seminar where we'll explore how to practically use science-backed mindfulness techniques to deal more skillfully with stress and anxiety.
The first strategy we will explore is how to "turn away" from anxiety. Whether it's overactive thinking, physical stress and agitation in the body, or that general sense of uncertainty we are all facing as a result of the global pandemic, "turning away" is a skillful way of directing our attention towards calmer, more grounded, restful parts of our experience, without denying what is really here for us. Consider this a skillful break, a nourishing resource.
"Turning towards" is actually about using mindfulness to meet our experience head on. Discover skills and strategies to work with anxiety, in real time, such that it drives and distorts your behavior less and energizes and encourages honest action and spontaneity more.
Both of these strategies involve training and making use of attentional skills that we all have but might not know how to cultivate. Once we know how, we can make them stronger and the two strategies of Turning Away and Turning Towards become deeper and more empowering in the process.
The techniques are part of the Unified Mindfulness system, developed by Shinzen Young, an American mindfulness teacher and neuroscience research consultant who developed Unified Mindfulness with an eye toward building a bridge between contemplative practice and hard science.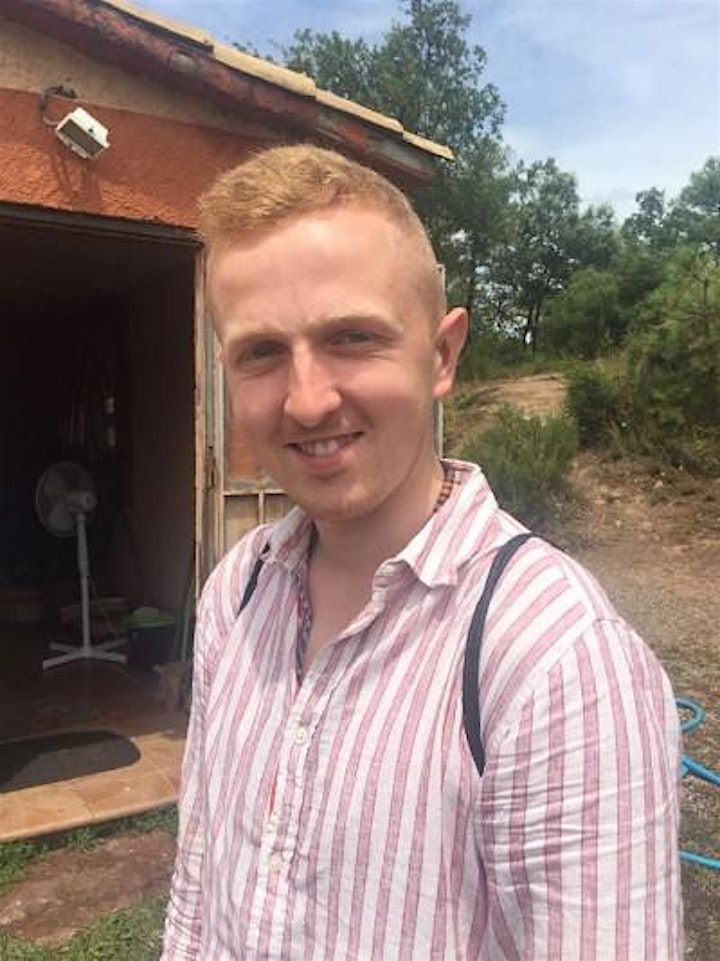 About The Host:
John Murphy has been practicing mindfulness for six years, recently committing to full time training at the Monastic Academy in Vermont for six months.
The discovery of mindfulness pulled John from the rubble of depression and anxiety and into a radically new and more wholesome way of being. He is deeply grateful to his teachers Shinzen Young and Soryu Forall for showing these skills and how to use them to make real and tangible changes.
John has a deep desire to share the skills of mindfulness and also create communities that can support individuals in their practice. Through Unified Mindfulness, he has been able to expand the scope of my teaching from just experienced meditators into the wider world. He enjoy working with groups who are new to meditation and also those who have a practice and are curious about growing and deepening their skills. He most enjoys working with clients one on one where we can really construct a practice that infuses and informs all areas of their life.
From physical health, to mental health, to emotional maturity and well being, John really believes deeply in the profound and transformative effects of the three core skills of mindfulness. He also enjoys facilitating circling and authentic Relating events around Dublin and is excited about the community that is growing around these practices.
John is one of the facilitators for the Dublin Wake Up Sangha, a group that meets to practice in the tradition of Plum Village, a Monastery established by Buddhist Monk Thich Naht Hanh. He finds this to be a lovely way for people to test out mindfulness if they are curious and also provide support to those who are endeavoring to maintain a steady practice.
Run Of Show:
Opening (10 minutes):
Introduce self and ask about previous experience with Mindfulness.
Explain Unified Mindfulness system and why/how it worked for me
Turning Away from anxiety. Guidance (10minutes)
Q+A (10 minutes)
Turning Toward. Guidance (10minutes)
Q+A (10minutes)
Finish (10 minutes): Advice for keeping your practice going
(10 minutes a day, building resilience. Get it in however you can, practice does not have to be done on a cushion).
Register here.