2nd Annual #ShopBleecker begins November 1st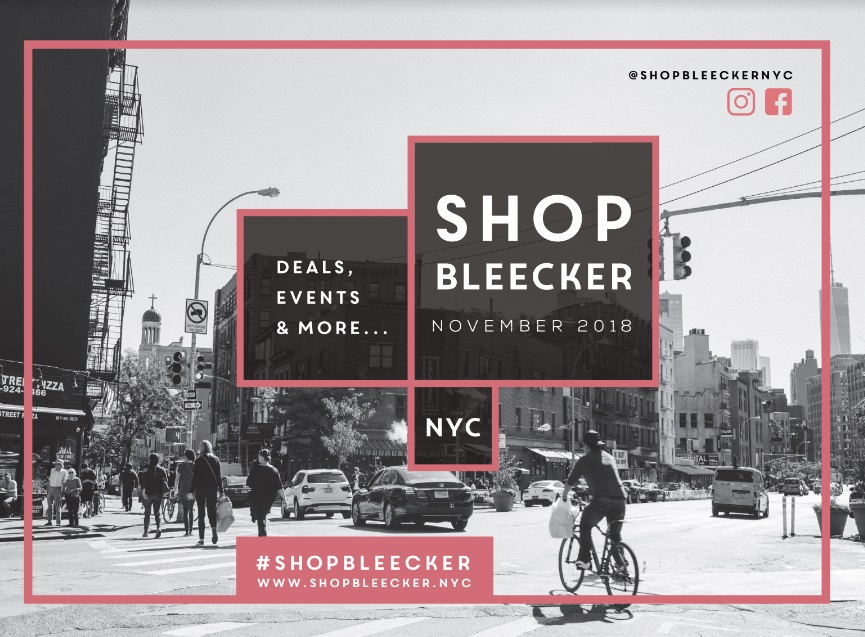 For the second year in a row — and just in time for the fast-approaching holiday season — New Yorkers will be able to help revitalize one of the most historic streets in the city by taking part in November's #ShopBleecker initiative.
#ShopBleecker runs Thursday, Nov. 1 through Friday, Nov. 30 and highlights some of the businesses that line the 20-block span of Bleecker Street in Greenwich Village.
The Greenwich Village Chelsea Chamber of Commerce (GVCCC) started #ShopBleecker last year to combat a decrease in foot traffic after many of the stores that made Bleecker Street a retail hotspot began to shutter. The neighborhood currently has a vacancy rate of more than 20 percent. To that end, the initiative strives to encourage New Yorkers to shop local instead of online.
"At a time when the face of retail is changing, it is critical that we support mom-and-pop shops and restaurants to maintain the very essence of our city and our neighborhoods," City Council Speaker Corey Johnson said in a statement. "Bleecker Street is not only a jewel of the Village, but of the entire city, and initiatives like #ShopBleecker will bring more foot traffic and help revitalize the retail thoroughfare."