Eco-Friendly, Ethically Sourced: Small Businesses Worth Sustaining
From our captivating parks to the breathtaking skyline, New York City is a landscape just begging to be painted — but the beauty of our city (and the larger world beyond it) is not necessarily everlasting.
We all know by now that decades of our not-so-great actions have taken a toll on the environment. The truth is, if we want to preserve the well-being of the city we love to call home, steps (big and small) must be taken to make that happen. Here at the Greenwich Village-Chelsea Chamber of Commerce (GVCCC), we're taking a closer look at the businesses in our community and recognizing those doing their part in the global sustainability movement by "going green."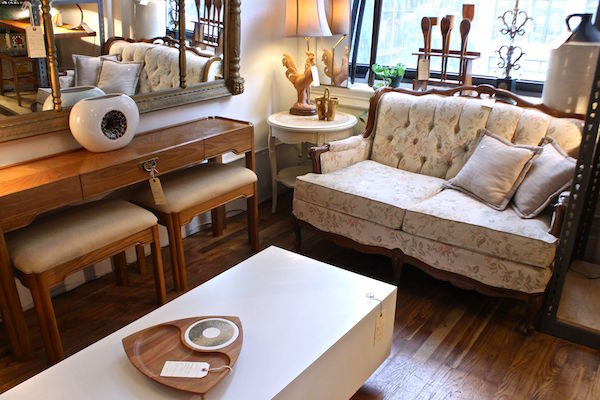 FURNISH GREEN | Many people strive to be more sustainable, but don't know where to start. Lucky for us, Furnish Green has been providing New Yorkers with fun, vibrant, and unique pieces of furniture since 2007. The best part? All of the products at Furnish Green are ethically sourced and sold at a reasonable price. Thanks to Furnish Green, we can all enjoy some peace of mind — not only about where the environment is concerned, but our wallets as well.
At Furnish Green, their philosophy is simple: provide customers with "unique, well-made, long-lasting, and reasonably priced pieces of furniture." When we spoke with General Manager Marielle Palamaro about what makes Furnish Green sustainable, she told us, "From the rags that we use to clean to the legs and table tops that are married together to make new pieces, we can always find a second use for something."
And don't think the selection of vintage furniture is going to leave you feeling limited. The inventory at Furnish Green spans a wide range of styles and eras to help you choose an eye-catching and affordable item, whether it's your first vintage piece or your 100th.
Furnish Green recycles and repurposes just about everything they get their hands on. They use a bagless Shop-Vac, an electric high-heat dry vapor steamer, natural wood oils, and a basic vinegar and water solution to clean most of their items. They also exemplify community involvement by donating whatever items they can and provide continual support for local nonprofits such as Rhythm Break Cares (rbcares.org), an incredible organization that uses a unique and effective dance therapy approach to address the needs of local individuals with Alzheimer's and associated dementias.
Stop by Furnish Green for a unique furniture experience that will be an effective way to reduce your environmental impact.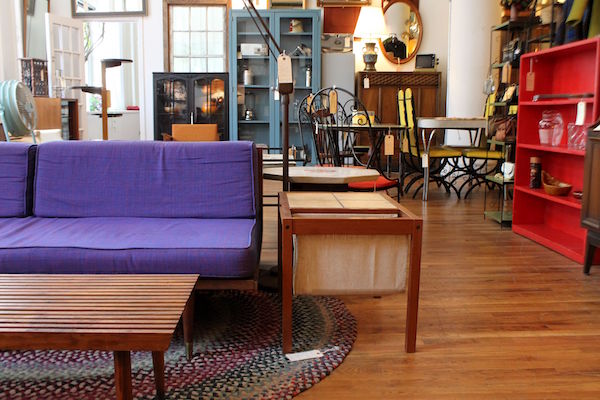 Furnish Green is at 1261 Broadway #309 (btw. W. 31st & 32nd Sts.). Visit furnishgreen.com or call 917-583-9051. For Twitter and Instagram: @furnishgreen. On Facebook: facebook.com/furnishgreenvintagenyc.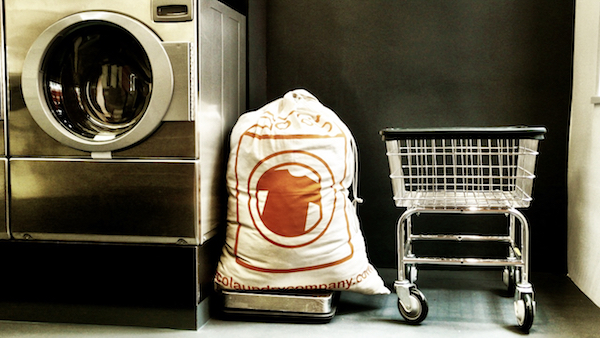 THE ECO LAUNDRY COMPANY | Life's daily chores don't have to be all bad — for the Earth, that is. Here in NYC, The Eco Laundry Company is providing New Yorkers with eco-friendly laundry and dry cleaning services to support the movement towards sustainability. From their environmentally friendly soaps and detergents, to even their organic floors, The Eco Laundry Company's dedication to "going green" is truly embedded in the fabric of the business.
At The Eco Laundry Company, their main goal is to "provide world-class laundry and dry cleaning services, with an unwavering commitment to sustainability and environmental stewardship." Their dry cleaning process is 100 percent organic, as they use repurposed containers to store soaps and softeners, which are 100 percent biodegradable, non-toxic and phosphate-free.
Dry water (a water-air emulsion) is used whenever possible. They also dry their clothing on low heat in order to consume less energy (and to reduce shrinking mishaps, of course). In order to maximize sustainability, their locations are also run on 100 percent wind energy.
Founder and CEO Phillipe Christodoulou told us that after they opened up their doors in 2012, they referred to their venture as the new wave of "happytalism." It's in The Eco Laundry Company's DNA and core philosophy to never put profit before the welfare of people and the planet, instead using it as a vehicle for positive change.
Not only does The Eco Laundry Company practice sustainability, they also are committed to educating their customers about "going green."  They teach about water conservation through the "Drop-A-Brick" movement (putting a brick in your toilet to use less water), and proudly support conservation efforts from organizations like One Percent for the Planet, WeForest, and Charity: Water.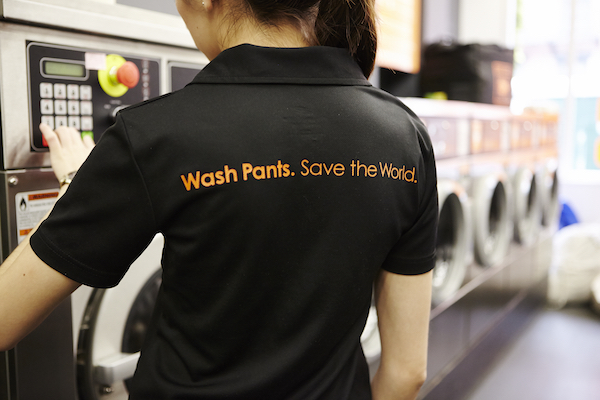 At the forefront for sustainability and eco-friendly living, The Eco Laundry Company has inspired our community to become more environmentally conscious. Their innovative approach towards sustainability will continue to leave a positive ripple in our community, one wash cycle at a time.
The Eco Laundry Company is at 249 W. 18th St. (btw. Seventh & Eighth Aves.). Visit ecolaundrycompany.com or call 646-649-3806. For Twitter and Instagram: @theecolaundry. On Facebook: facebook.com/ecolaundrycompanychelsea.
THE GREEN TABLE | Going green isn't just about recycling plastic bottles and keeping the faucet from running too long — it's also about being sustainable in how we get the food that we eat. You don't have to worry about that when you're out to eat at The Green Table. You can sit back, relax, and enjoy a healthy meal that is farm-to-table organic.
Located in the heart of the Chelsea Market since 2003, The Green Table gets their supplies from local suppliers who match their focus on sustainability. This year will mark the fifth growing season of Green Table Farms which is their own Northeast Organic Farming Association-certified farm where they raise chickens, turkeys, heirloom tomatoes, peppers, and other products.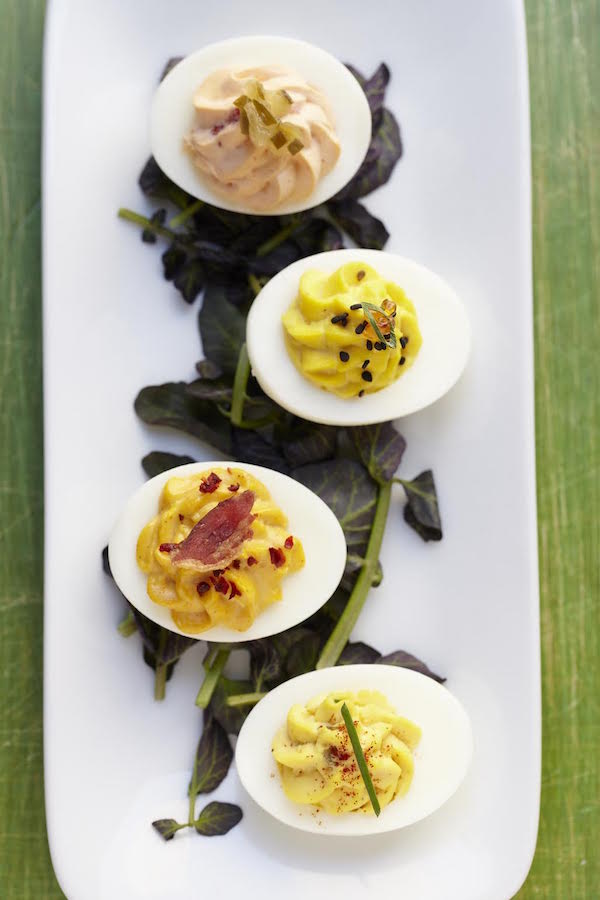 In addition to their commitment to buying locally, The Green Table is committed to reducing waste as much as possible. They are careful in creating the right amount of product. Besides recycling, they also compost both in their kitchen and at all of their events. Even if the event venue fails to compost, they will bring the compost back to their facility rather than add it to the landfill waste stream.
The Green Table strives in growing the regional farm and food economy. While speaking with Director of Operations Emma Hollister, she commented on their commitment to buying local: "While this focus on locally-sourced food is happily growing in popularity, it has been an essential part of our mission statement for almost forty years." The Green Table is under the same owner and management as the event planning and catering business, The Cleaver Co. as well as Table Green Café.
The Green Table is at Chelsea Market (75 Ninth Ave., btw. W. 15th & 16th Sts.). Visit cleaverco.com/green-table or call 212-741-6623. For Twitter and Instagram: @greentablenyc. On Facebook: facebook.com/thegreentable/?ref=br_rs.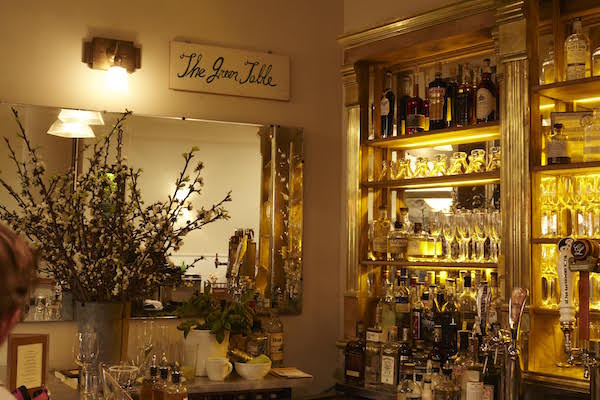 Cali and Esposito are marketing interns for the Greenwich Village-Chelsea Chamber of Commerce. For info on the GVCCC, call 646-470-1773 or visit villagechelsea.com. Twitter: @GVCCHAMBER. On Facebook: facebook.com/GVCCHAMBER.