Unforgettable Edibles as Unique as Chelsea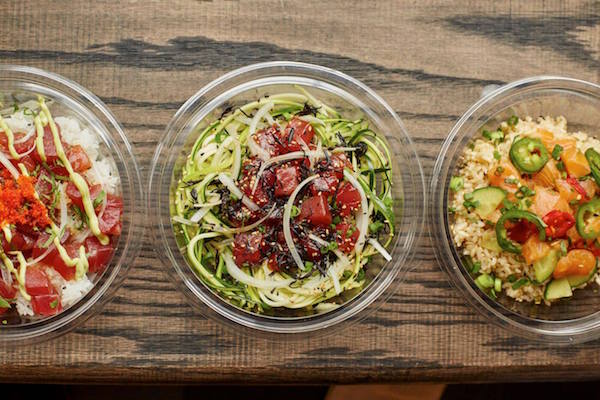 We're all guilty of it: falling into the same monotonous groove of our everyday eating habits. Why change them, right? But what we fail to fully appreciate is the variety of food at our fingertips — and within easy walking distance. Here at the Greenwich Village-Chelsea Chamber of Commerce (GVCCC), we set out to explore some of the most unique foods our neighborhood has to offer.
CHA CHA MATCHA | Is everything green healthy for you? If you're drinking or eating at our local Chelsea treat shop, Cha Cha Matcha, this is certainly true (and tasty, too). After stepping inside the eye-catching pink and green corner location, you'll notice that all of the mouth-watering items have a unique green hue. This comes from their iconic ingredient: matcha.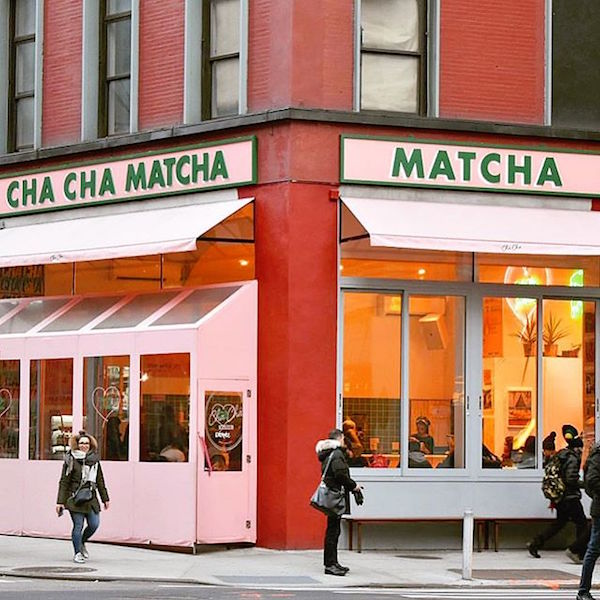 If you are one of the few who have managed to avoid this little green sensation, matcha is essentially crushed Japanese green tea leaves packed with antioxidants and loaded with health benefits. Cha Cha Matcha offers green tea, matcha coffee, matcha-based bakery items, and matcha-swirled ice cream. Yes, ice cream infused with a healthy ingredient!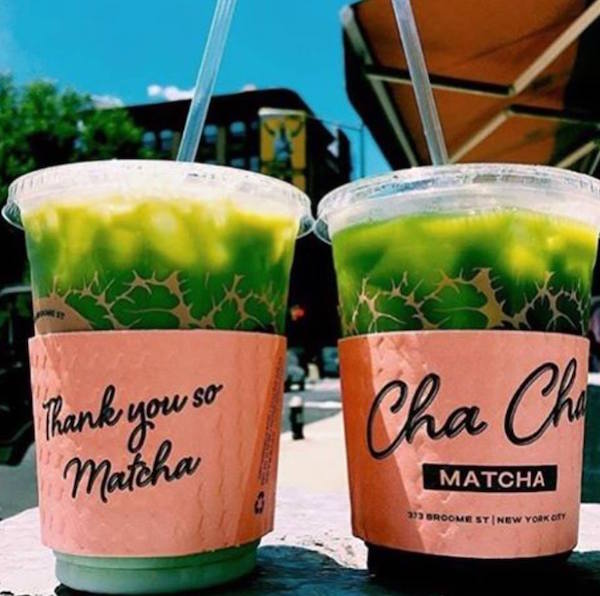 So exactly how does one come up with an idea to make a matcha-centric treat destination? Two New York University graduates, Matthew Morton and Conrad Sandelman, were inspired after going on a trip to Uji, Japan after graduation. A year later Cha Cha Matcha opened in 2016, creating a matcha trend in Manhattan. Their name, Cha Cha Matcha, is derived from the word "Ocha," translating to "tea" in Japanese.
Cha Cha Matcha is at 1158 Broadway, corner of W. 27th St. (a second location is at 373 Broome St., btw. Mulberry & Mott Sts.). Visit chachamatcha.com or call 646-895-9484. For Twitter and Instagram: @chachamatcha. On Facebook: facebook.com/chachamatcha.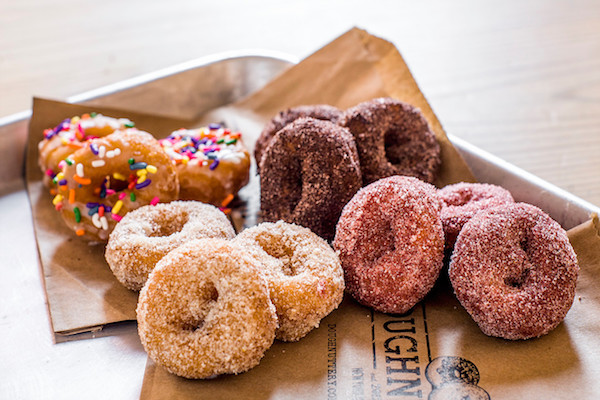 DOUGHNUTTERY | It isn't your normal day that a purple potato, maple bacon donut (the "Purple Pig") makes its way into your hand — but the masterminds behind Doughnuttery aren't concerned with "normal."
Glance at their mesmerizingly sweet menu, and you'll instantly understand this. From the delicate taste of lavender to the pungent kick of cayenne, to a crunchy brûléed sugar top, Doughnuttery is pushing the flavor and texture boundaries far beyond that of your average powdered donut.
Doughnuttery has supplied the Chelsea community with their irresistible confections since 2012, when owner Evan Feldman first opened the shop. When we spoke with office manager Stacy Harrchan about what makes the business special, she had a concise yet confident response: "We're crafting recipes that other donut shops aren't."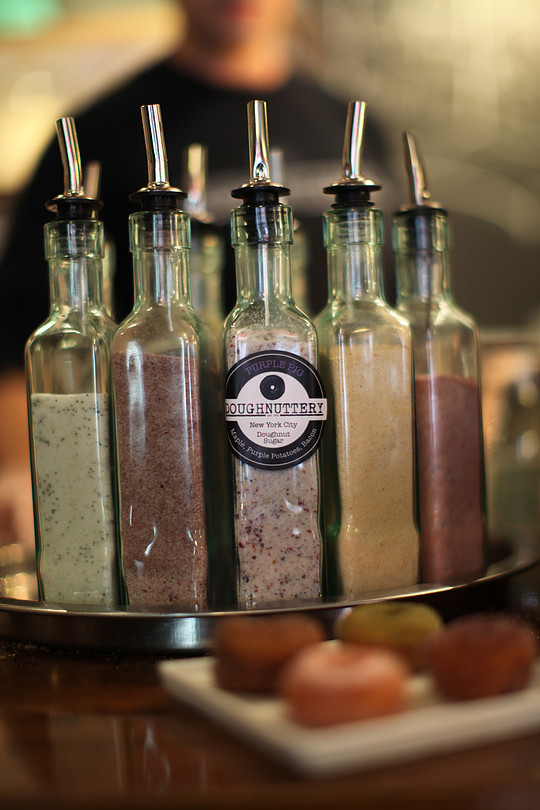 Their exotic ingredients with international flavor combinations have set the bar high for an exclusive and, of course, sweet, donut experience that can only to be found at Doughnuttery.
At Doughnuttery, their mission to put a "modern spin on an old-age classic" is accomplished day in and day out — and their commitment to quality and freshness speaks for itself. This pastry shop takes their one-of-a-kind donuts very, very seriously. Each one of is fresh, made-to-order, and guaranteed to add a splash of variety to your daily routine.
Doughnuttery has three locations. Columbus Circle, the Plaza Hotel, and Chelsea Market (75 Ninth Ave., btw. W. 15th & 16th Sts.). Visit doughnuttery.com or call 212-633-4359. For Twitter, Instagram: @chachamatcha. On Facebook: facebook.com/Doughnuttery.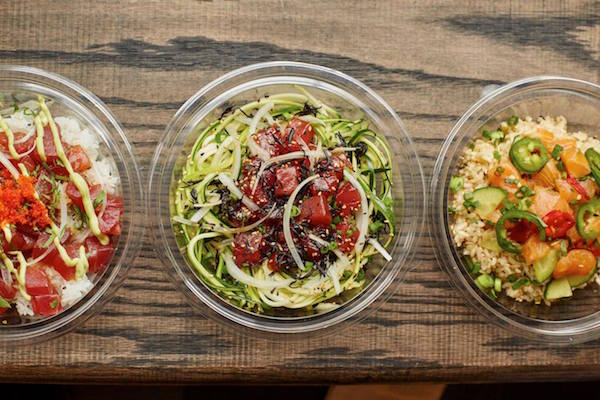 WISE FISH POKÈ | Not everyone has the luxury to pack up, take a vacation to a tropical island, and enjoy authentic Hawaiian food. Luckily, Wisefish Poké has been giving us a taste of the tropics since January 2016, when they first brought the traditional Hawaiian poké bowl to Chelsea.
Owners Drew Crane and Bryan Cowan told us it's "awesome" every time they introduce someone to a species of fish they've never heard of, and broaden their horizons beyond traditional ahi and salmon. Wisefish Poké offers unique dishes to introduce seafood lovers to uncommon species of fish (blackfin tuna, porgy, and rabbitfish are among the types the've had success with). They strive to design specialty poké bowls that showcase these types of fish and incorporate global flavors to complement the unique textures.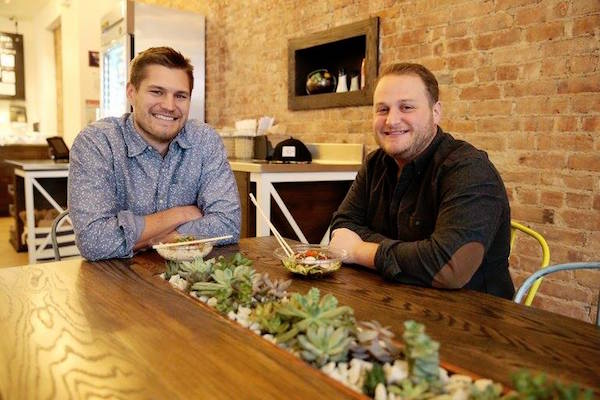 Wisefish Poké is committed to sustainability and scratch cooking, sourcing the best and freshest ingredients. Crane and Cowan say they have been thrilled with how Chelsea, and the broader NYC community, has welcomed them with open arms.
Wisefish Poké is located at 263 W. 19th St., btw. Seventh & Eighth Aves. Visit wisefishpoke.com or call 212-367-7653. For Twitter, Instagram: @wisefishpoke. On Facebook: facebook.com/wisefishpoke.
---
Cali and Esposito are marketing interns for the Greenwich Village-Chelsea Chamber of Commerce. For info on the GVCCC, call 646-470- 1773 or visit villagechelsea.com. Twitter: @GVCCHAMBER. On Facebook: facebook.com/GVCCHAMBER.