Women in Business, on Taking Leaps and Reaping Rewards
It takes a passionate woman to become her own boss, and grow a business from the ground up. Here at the Greenwich Village-Chelsea Chamber of Commerce (GVCCC), we are recognizing a trio of powerful individuals who have crushed the stereotypes and crumbled the stigmas that once held them back. While the fight for eqaulity persists, these women continue to chip away at obsacles, while providing opportunities for others.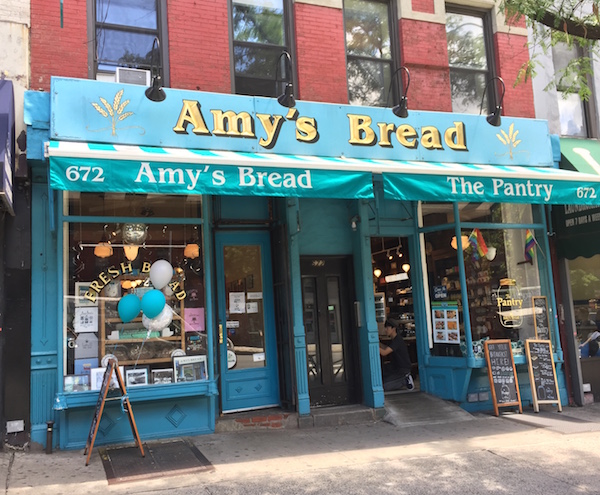 AMY'S BREAD | Twenty-five years ago, Amy Scherber combined her passion for baking with her dream of having her own business by opening Amy's Bread in 1992, which today offers a colorful variety of bakery items for all types of tastes. Some items are healthy, some are inexpensive, and some are just plain fancy. Regardless of what you pick, each item is guaranteed to make you feel good.
When we spoke with Amy about what being a woman in business means to her, she said she was especially proud to "employ a lot of women and to empower them to grow in the company. Women are detail-oriented and are good at taking care of staff and customers." She noted that at first, some of the men in her staff seemed hesitant about having a woman as their boss. However, over time, they recognized how Amy's leadership and expertise made her an exceptional leader. Amy says she is very appreciative of her wonderful staff, both men and women, who she has always treated equally — and with respect.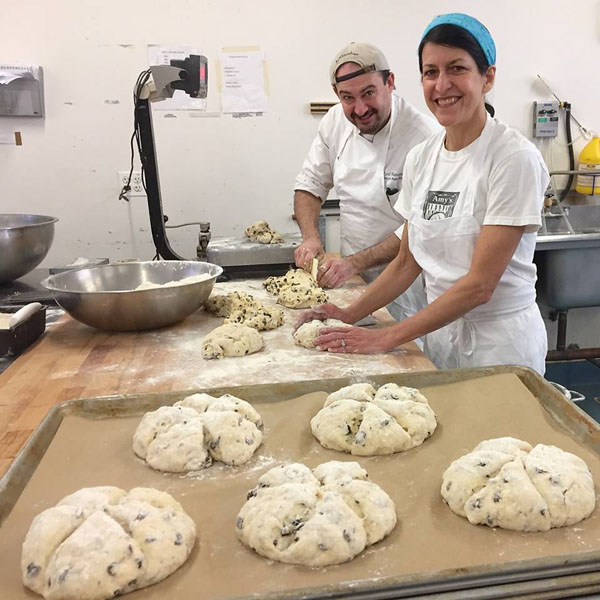 Amy does all of the negotiations for her business, but thinks that men are taken more seriously than women. However, this does not stop her. Since the early 1990s, Amy's Bread has grown to seven locations. From the décor to the flow of the store to the layout, each location has Amy's own personal touch. She's proud that her stores have thrived, while surrounded by big chains. Asked why, she observed, "We are local and part of our neighborhoods,"
Being a businesswoman makes no difference when it comes to the struggles faced by all business owners. Her biggest challenge has been maintaining a stable company through trying times — including the shifts toward a low-carb and gluten-free marketplace, seasonality, and volatile economic conditions.
Amy has some words of encouragement for other women in business: "It's important to be resilient and have a good sense of humor, stay calm, and stay healthy," she said. "You must be mentally and physically up for the challenge. You have to be strong to lead your team or they will try to lead you."
Amy's Bread is at Chelsea Market (75 Ninth Ave., btw. W. 15th & 16th Sts.) Visit amysbread.comor call 212-462-4338. For Twitter and Instagram: @amysbread. On Facebook: facebook.com/Amys-Bread-175567305787521.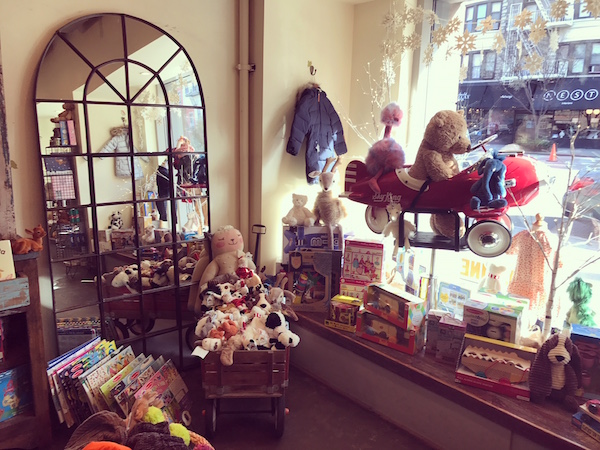 MY LITTLE SUNSHINE NYC | Businesswomen across the country have different reasons that motivate them to be resilient and never give up on their dreams. For Tara Figotin, owner of My Little Sunshine, her kids have been her source of inspiration as she tackles the world of business in New York. For over seven years, My Little Sunshine has provided the surrounding communities a one-stop shop for stylish and wearable children's clothing, unique toys, and amazing haircuts.
My Little Sunshine represents a unique spin on your average child-centric clothing store. Years ago, Figotin noticed a change in the neighborhood she had once called home, which had become far more family-oriented. This, along with becoming a mother, inspired her to open My Little Sunshine as a place for families to satisfy a number of their kids' needs in just one visit. She takes pride in how she curates her stores — by constantly searching for quality items and products that you can't find at your typical outlet. This gives guests at My Little Sunshine a far more personable shopping experience, which has been one of Figotin's primary objectives.
For Figotin, being a strong woman in business means finding a manageable balance between work and life. When she first opened the doors to her business she knew that "What you put into it is what you get out, and it can be hard to put in your all when you have family." Along with juggling the many tasks that come with being a mom, Figotin has created a vibrant and inviting business that has helped her grow My Little Sunshine beyond the Chelsea community.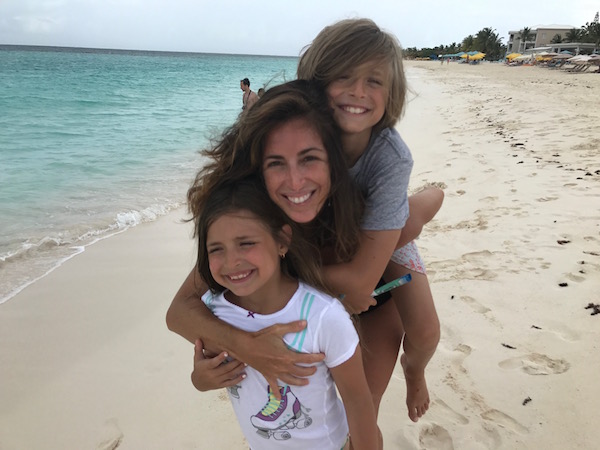 When we asked her if she had any advice for newly-established women in business or women thinking of opening their own business, she said: "Follow your dreams, especially if you're passionate about them, and go for it despite any challenges or doubts that you may have."
My Little Sunshine is in Chelsea at 177 Ninth Ave. (btw. W. 20th & 21st Sts.), and in Tribeca at 145 Hudson St. (corner of Hubert St.). Visit mylittlesunshinenyc.com or call 212-929-0887 (Chelsea) and 212-966-8840 (Tribeca). For Twitter and Instagram: @mylittlesunnyc. On Facebook: facebook.com/MyLittleSunshineNYC.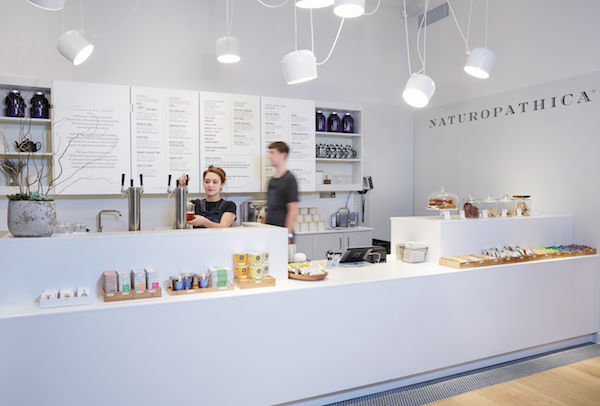 NATUROPATHIC | For over two decades, Naturopathica has concocted world-class, natural skin care products and herbal remedies for loyal customers all across the country. Lucky for us, we had the chance to speak with Barbara Close, founder and CEO of Naturopathica, who knows a few things about being comfortable in her own skin, while also making it look great.
While Naturopathica has been a go-to source of holistic skin care and herbal apothecary for hundreds of clients in the US, Barbara Close's passion for herbal medicine is one that hits near home. After her mother was diagnosed with cancer, she realized that traditional Western medicine did not offer satisfactory palliative care. So, she turned to herbs and natural remedies for a myriad of her mother's symptoms such as easing anxiety, quelling nausea, and soothing her skin.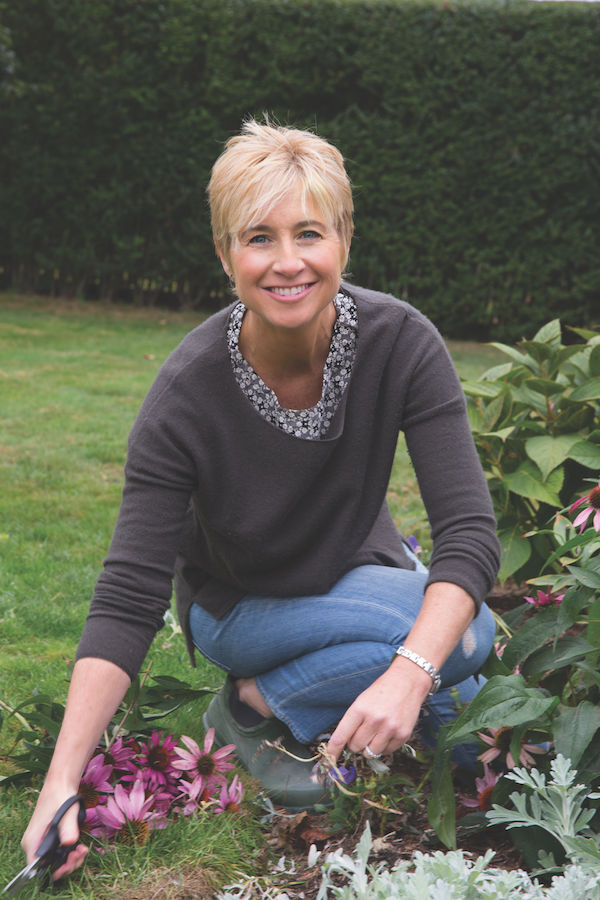 Fast forward 20 years and Naturopathica has evolved into a reputable and trusted holistic care shop. When we spoke with Close on what makes her business unique, she assured that, "Whether you're stopping in because of eczema, a stiff neck or a hangover, we can provide a toolkit of products, tips, spa treatments, and expert advice to help you look and feel your best."
For Close, being a women in business means embracing the chaos by striving to be a creative problem solver. By taking risks and being creative in her business pursuits, she has been able to maintain a business that is engaged with modern trends and open to changes. However, she expressed that none of it would be possible without the supportive and talented team she has formulated.
When we asked her if she had any advice for fellow women in business, she professed that it is important to "stay flexible and open-minded" and be able to "adapt to circumstances, especially now in the digital age when change happens rapidly." She also assured women to not "shy away from risk, because a healthy appetite for risk can be rewarding."
Naturopathica's Chelsea location is at 127 W. 26th St. (btw. Sixth & Seventh Aves.). Visit naturopathica.com or call 646-979-3960. For Twitter and Instagram @naturopathica. On Facebook facebook.com/Naturopathica.
Cali and Esposito are marketing interns for the Greenwich Village-Chelsea Chamber of Commerce. For info on the GVCCC, call 646-470- 1773 or visit villagechelsea.com. Twitter: @GVCCHAMBER. On Facebook: facebook.com/GVCCHAMBER.