Mobile Prostate Cancer Screening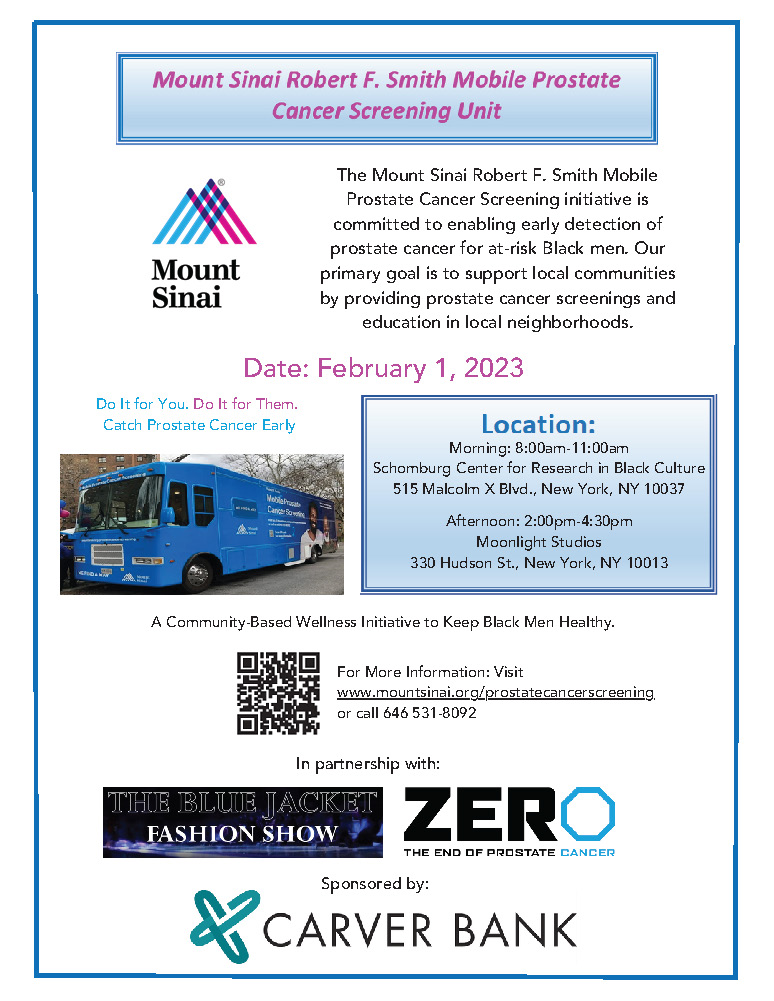 This community-based wellness initiative to help Black men be proactive about their prostate health is brought to you by Mount Sinai and Carver Bank, in partnership with the Blue Jacket Fashion Show. The Blue Jacket Fashion Show, sponsored by Janssen Oncology, takes place on February 1, 2023 at Moonlight Studios, and raises awareness of prostate cancer and funds for ZERO – The End of Prostate Cancer.   
This year, for the first time as part of this event, community members, event participants, and guests will be able to be screened for prostate cancer with a quick and easy prostate-specific antigen test provided by The Mount Sinai Hospital in New York City. Screening will be available from 8:00amET – 11:00pmET outside of the Schomburg Center for Research in Black Culture and then in the afternoon at the Moonlight Studios at 330 Hudson St, New York, NY from 2:00pmET – 4:30pmET.