Communications Manager
Primary Care Development Corporation (PCDC)
New York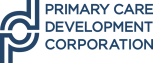 Company Overview
Primary Care Development Corporation (PCDC): Catalyzing Excellence in Primary Care www.pcdc.org.
Quality primary care is transformative and a cornerstone of healthy, thriving communities. PCDC catalyzes excellence in primary care through strategic community investment, capacity building, and policy initiatives to achieve health equity. PCDC, a nationally recognized 501(c)(3) nonprofit organization, helps primary care practices improve delivery of care by providing affordable capital as well as a variety of training and technical assistance services. Since its founding in 1993, PCDC has assisted over 1,000 practices in 40 states, and has leveraged more than $875 million to improve care in low-income communities.
Position Overview
PCDC is looking for a strategic communications professional to join our Advocacy and Communications team and help expand our marketing communications and media relations capacities. The Communications Manager will bring experience in digital and print communications to create compelling content and tell stories about our work to build, transform, and ensure access to primary care for all. Reporting to the Director of Communications, the Communications Manager will be responsible for the successful development and execution of PCDC's communications activities to support our overall mission and strategic direction.
We seek a dynamic, creative individual with a proven track record of managing integrated communications to raise PCDC's organizational profile and showcase our reputation as leaders in health care financing, performance improvement, and advocacy.
Responsibilities
Support strategic communications for PCDC and its practices/departments (Capital Investment, Performance Improvement, Advocacy & Communications, and Development)
Manage the website, including metrics monitoring and photo/text/layout
Contribute to writing and editing of print collateral, email, website text, and social media content
Collaborate with program leads and teams to develop compelling and relevant content for key stakeholders and audiences
Develop strategies and materials to actively secure media coverage and support influencer marketing initiatives
Manage work flow of communications projects throughout the organization to ensure work is completed in an accurate and timely manner
Manage the communications calendar: work across teams to identify and track program milestones, releases, initiatives, and news
Help implement and manage metrics to report on the performance of communications initiatives
Provide communications expertise and support for all PCDC events
Manage multiple assignments under high pressure deadlines
Qualifications
At least three years of progressively responsible experience in external communications or marketing
Background in health care, community development, public affairs, or advocacy strongly preferred
Excellent writing and editing skills with exceptional attention to detail
Experience with content management systems and email delivery applications such as WordPress and Constant Contact
Experience with Adobe Creative Cloud (especially InDesign, Photoshop, and Acrobat Pro) and Cision media database
Experience managing social media campaigns (Facebook, Twitter, and LinkedIn)
Experience with marketing/communications analytics
Expert with Microsoft Office, including Word, Excel, and PowerPoint
Experience with Salesforce, Blackbaud, or other constituent relationship management systems
Experience with video (informal shooting/editing) a plus
Proven project management skills including organization and time management skills coupled with the proven ability to set priorities, manage deadlines, and deliver quality work
Ability to manage up, down, and across an organization
Bachelor's degree, preferably in communications, marketing, English, or related field
To Apply
We offer a competitive salary and comprehensive benefits package. For immediate consideration, please email your cover letter, resume, salary requirement, and minimum of three work samples (writing sample[s] or digital content in PDF format) to: employment@pcdc.org (subject line: "Communications Manager").
PCDC is an equal opportunity employer. All qualified applicants will receive consideration for employment without regard to race, color, creed, religion, sex, gender, gender identity or expression (including transgender status), sexual orientation, national origin, ancestry, citizenship status, age, disability or handicap, veteran status, marital status, pregnancy, genetic information or any other characteristic protected by applicable law.