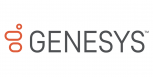 About Genesys Works:
Genesys Works transforms the lives of high school students from economically-disadvantaged backgrounds through skills training, meaningful internships, and impactful relationships. We envision a future when all youth finish high school equipped and empowered with the knowledge and skills required to achieve career success and a lifetime of economic self-sufficiency. A national nonprofit social enterprise, Genesys Works is a recognized leader in its field with a proven, replicable program model that produces measurable results. 
The Problem: Too many students from low-income backgrounds graduate high school without the skills, knowledge, and insight needed to succeed in college and a career, leaving a lot of potential untapped and jobs unfilled. Closing these skills and opportunity gaps is an urgent economic and social imperative.
The Genesys Works Solution: Genesys Works is tackling these problems head-on. Together with its school and corporate partners, it is equipping today's youth with the knowledge, skills, and experience required to succeed in the workforce of tomorrow. Key elements of the program include:
Skills Training – Students participate in eight weeks of training the summer before senior year of high school, which includes technical skills in information technology and business operations, and the professional skills required to succeed in today's corporate workplace.
Meaningful Internships – Students complete a paid, year-long internship at partner companies. Working 20 hours per week, students further develop and refine high-demand work skills while providing valued services to corporate partners.
College and Career Coaching – Throughout the year, students receive more than 60 hours of guidance and counseling on appropriate college and career pathways, including college selection, applications, and financial aid assistance.
Alumni Support – Students receive guidance navigating the complex world of post-secondary institutions and support as they deal with the academic, social, and financial obstacles that might stand in the way of college and career success.
Through its programming, 93% of program graduates go on to enroll in college, with 71% having graduated or still enrolled in pursuit of their degrees.
Founded in 2002 in Houston, Texas, Genesys Works has grown to include successful expansions into Minneapolis/St. Paul, Chicago, the San Francisco Bay Area, the National Capital Region, and soon, New York City.  The organization directly served 2,998 students in 2016 and is well-positioned for significant growth in the years to come.  Genesys Works has a full-time staff of 133 (including 26 in the National Office) and an annual operating budget of approximately $24 million.
For more information on Genesys Works, please visit www.genesysworks.org.
The Opportunity:
Having proven the scalability of its business model in five metropolitan areas, Genesys Works is embarking on a new phase of geographical expansion with plans to launch a new program in New York City in late 2017.
The Executive Director will have the exciting opportunity to found and develop the New York location, leveraging a proven model and support from the national office. The ideal candidate will be an entrepreneurial self-starter with a track record of building successful relationships and networks, particularly within the corporate sector. S/he will lead all aspects of the operation, including corporate client engagement, student recruitment, strategic partnerships, local fundraising, staff management, Board development, and growth. A passionate and compelling spokesperson, the Executive Director will represent Genesys Works to corporate partners, school administrators, community leaders, philanthropists, students, and their families. Reporting to and working in close collaboration with Genesys Works' Chief Strategic Growth Officer and a committed local Board of Advisors, the Executive Director will also interact with the Founder/CEO and national office leadership. This is a full-time position located in New York, NY.
Specific responsibilities include:
Develop and leverage corporate relationships and engage them to increase the number of students working in meaningful internships
Establish strategic partnerships with businesses, schools, and other nonprofit organizations to better prepare today's youth for the jobs of tomorrow
Leverage existing relationships with funders, and create new ones, to fund the operational needs of the organization
Partner with the Chief Strategic Growth Officer and Board of Advisors to develop a plan for successful execution of high growth objectives
Ensure the overall operational and fiscal integrity of Genesys Works; oversee revenue acquisition, including earned income and fundraising. (The revenue model allows for a large degree of self-sustainability from earned income: 70 percent by the third year in operation. A substantial amount of the seed funding required to start operations has been secured by the national organization)
Recruit and lead the required staff with the team-building and coaching skills required to energize and motivate them to operate at the highest level
Grow Genesys Works strategically in the area by expanding scope of services, increasing partnerships and participants to achieve economic scale, providing a strategic approach to maximize growth and realize its full potential
Effectively promote the mission of Genesys Works to professional, civic, and private organizations, as well as key policy makers and influencers
Work with the CEO of Genesys Works National and the executive directors of the other Genesys Works sites to make strategic and programmatic decisions that impact the entire organization
Candidate Profile:
Significant corporate experience, with increasing levels of responsibility, preferably within a high-growth, entrepreneurial environment; prior experience starting and/or running organizations is highly desirable
Meaningful background (ideally including P&L responsibility) in business development, sales and marketing of consulting services, business services, or related. Understanding of a social enterprise model
Demonstrated ability to work with senior corporate leaders, such as CEOs and CIOs of major corporations
Proven experience designing and executing growth strategies, with strong business and financial acumen; ability to manage and deliver results for multiple stakeholders in a fast-paced environment
Proven track record of success in managing and motivating staff and developing leaders
Comfort and demonstrated success in cultivating and soliciting private philanthropic support
High level of emotional intelligence, with the ability to listen and communicate effectively with a wide variety of internal and external constituents
Deep belief in the Genesys Works mission and a strong determination to grow the organization to be best in class
Bachelor's degree or equivalent experience required; master's degree in business or related field preferred
Contact:
Genesys Works has engaged Koya Leadership Partners to help in this hire. Please submit a compelling cover letter and resume to Alena Guerra here.
Genesys Works is an equal opportunity employer and strongly encourages applications from people of color, persons with disabilities, women, and LGBT applicants.