Program Manager
SOHO Broadway Initiative
New York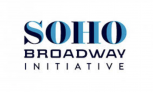 The SoHo Broadway Initiative is a not-for-profit tax-exempt organization that represents the business improvement district for SoHo's Broadway from Houston to Canal (the "District"). The Initiative is a public private partnership whose purpose is to foster a unique, vibrant, mixed-use district with enhanced maintenance and public safety, effective advocacy and administration, technical and professional services for its members, and strategic capital improvements. The Initiative serves those who live in, work in and visit the District.
The Initiative is seeking to hire a Program Manager to who will focus on the community development and planning needs of the organization. The position is 28 hours (4 days) per week.
Responsibilities:
Program Manager will be responsible for the following:
Supporting and managing community development and planning initiatives/programs of the Initiative;

Developing and producing website and social media content;

Developing resources and coordinates outreach for the Initiative's Be a Good Neighbor program;

Supporting the development and launch of the Initiative's Sponsorship program;

Exploring and developing community events;

Support needs of current DOT Art program and explore possible continuation/expansion of

current program;

Coordinate update to Annual Spotlight, Annual Community Survey and such other documents as

may be required from time to time.

Data collection, date entry, research and writing as needed and related to the responsibilities listed

above.

Such other tasks and responsibilities reasonably related to the responsibilities listed above.
Qualification Requirements:
The ideal candidate for this position has a graduate degree in urban planning, place making, econom- ic/community development, public policy, government relations, historic preservation, or equivalent field. Strong organization and communication skills, both written and verbal. Word processing, spreadsheet and database skills are necessary.
Compensation
Salary commensurate with experience and competitive benefits package.
How to Apply:
Please send resume and cover letter to Mark Dicus, Executive Director, SoHo Broadway Initiative, at mdicus@sohobroadway.org, no calls please.